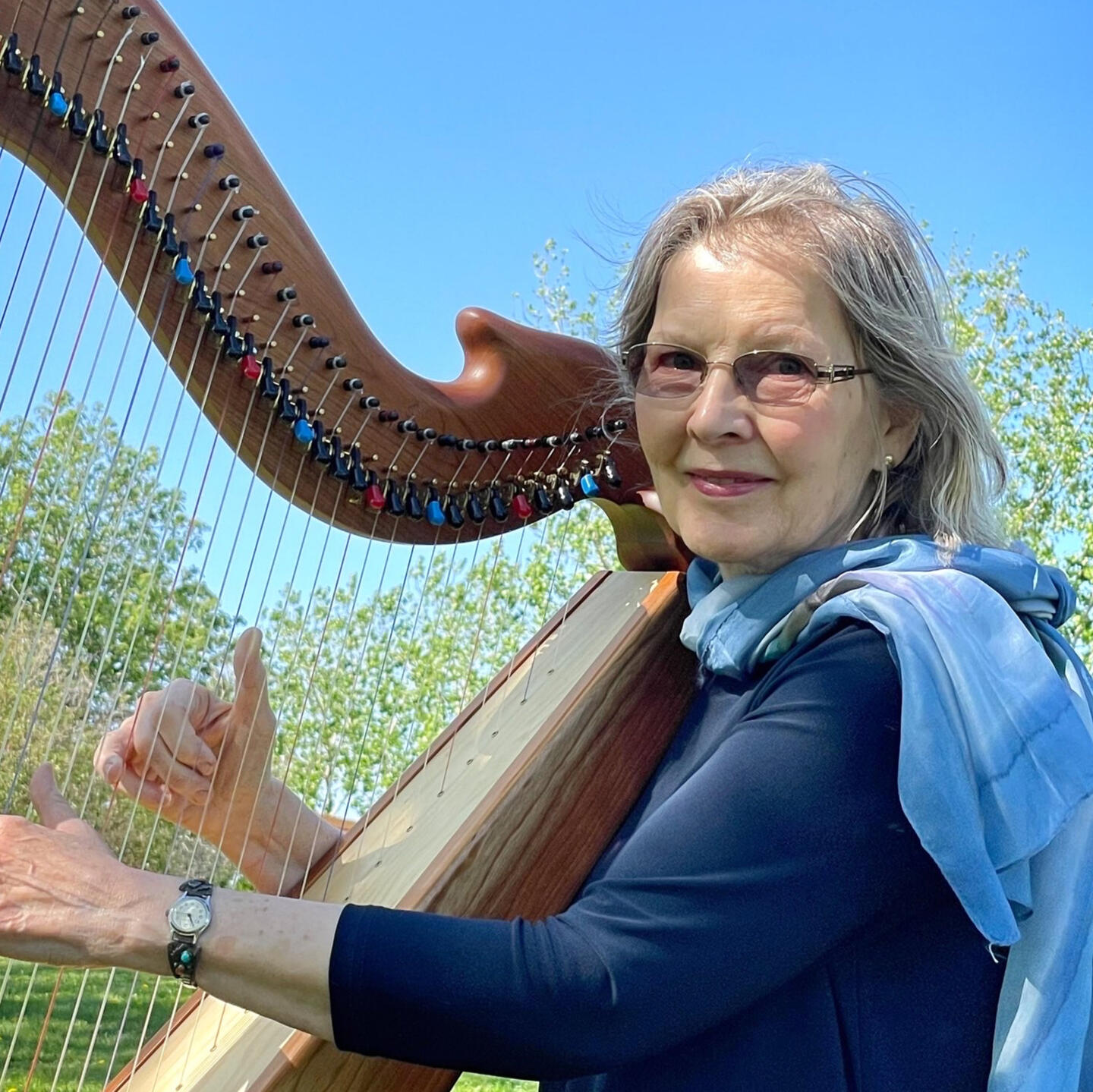 Calming Harp
Certified Therapeutic Harpist Elly Pauelsen
Beautiful harp music for relaxation, healing and celebration.
"Half an hour of music produced the same effect as ten milligrams of valium."
Dr. Raymond Bahr, St. Agnes Hospital, Baltimore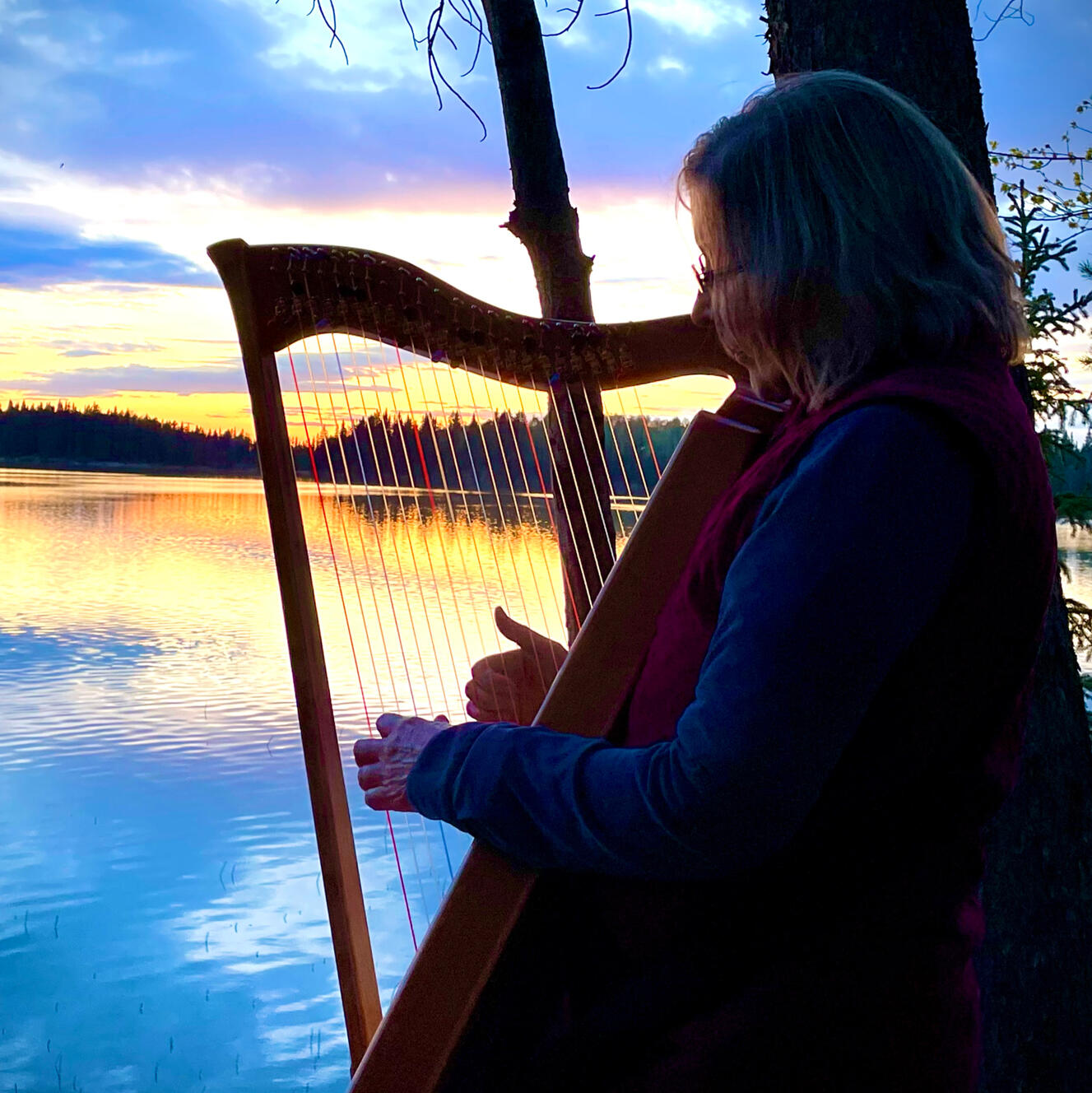 ABOUT ME
Elly Pauelsen is a Certified Therapeutic Musician through the National Standards Board for Therapeutic Musicians accredited program, Harp for Healing, LLC. Elly has provided therapeutic harp music for all types of patients. Areas covered were cancer, surgery, anxiety, palliative care, stress, pain management, end-of-life, insomnia, the elderly, caregivers, and trauma groups.Prior to her pursuit of therapeutic harp, Elly was a Chaplain for 20 years, which were served mostly in an acute care hospital. Credentials are: BA in Pastoral Care and Counselling from Vanguard College, MDiv in Pastoral Care and Counselling from Taylor Seminary, and Certified Chaplain from the Canadian Association for Spiritual Care.To enhance her experience and for personal enjoyment, Elly has also attended a Harp School in Jerusalem, and participates in a local and global ensemble.Elly has played hundreds of sessions of therapeutic harp, and has played for weddings, anniversaries, dinners, receptions, end-of-life celebrations, youth-group SPA Day, and an Art Therapy Retreat.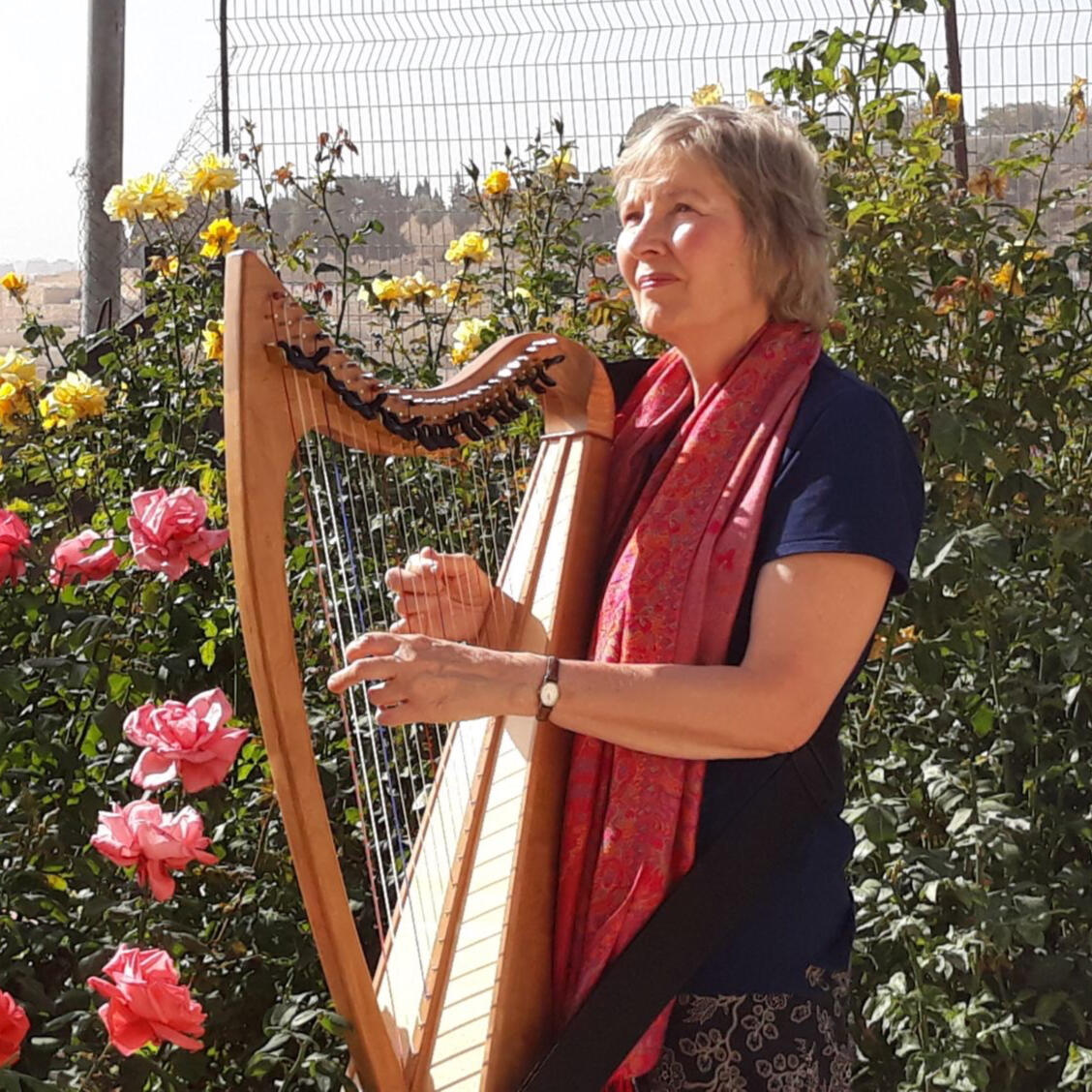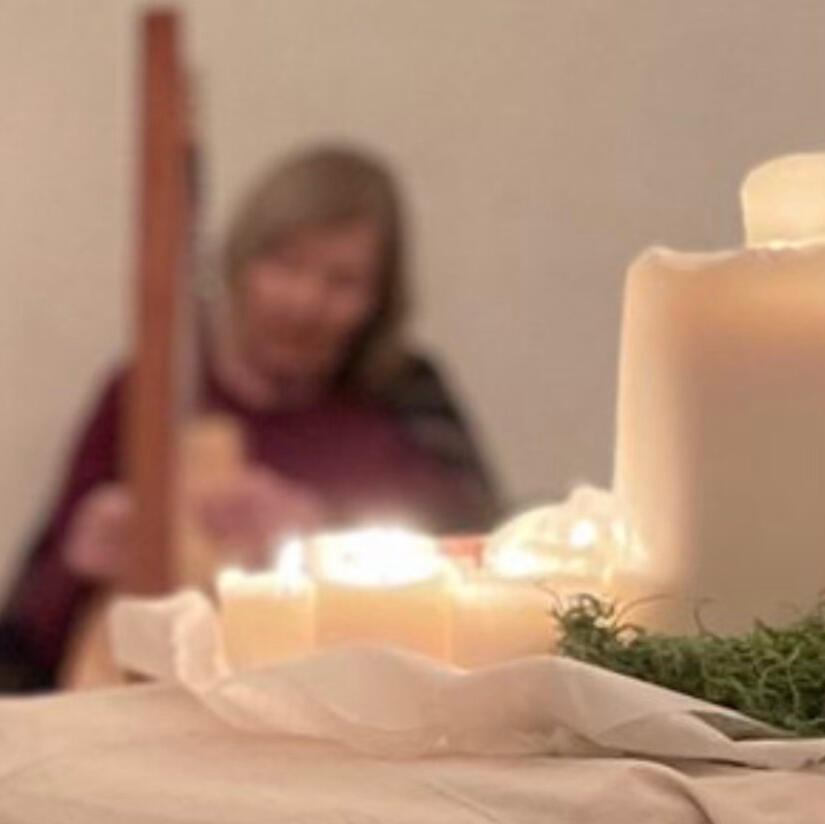 What is Therapeutic Harp Music?
Therapeutic music is live music, played or sung, and is specifically tailored to the patient's immediate need. It is an art based on the science of sound.What Does a Certified Therapeutic Musician Do?
A certified therapeutic musician uses the inherent healing elements of live music and sound. These enhance the environment for patients in a healthcare setting, making it more conducive to the healing process.What is a Typical Therapeutic Music Session Like?
The therapeutic musician is trained to assess the patient's behavior, condition and communication ability. Depending on the patient's needs, music may be familiar or unfamiliar, rhythmic or non-rhythmic, merry, sad and soothing.How is a Recipient's Environment Enhanced?
The intention is to promote healing – as opposed to curing – by bringing the body, mind and spirit into balance. Healing is a holistic view of human health pertaining to all aspects of the human being – mental, physical, emotional and spiritual wholeness.Who Benefits from Therapeutic Music?
Those who commonly greatly benefit are persons experiencing life's transitions, such as birthing and dying, illness, injury, chronic illness, physical and emotional pain, and people recovering from strokes and other traumatic brain injuries.Why is Live Music Preferred?
There is no substitute for personal attention.
The trained therapeutic musician can immediately modify the music as needed.
Because acoustic (live) music is not compressed and digitized like recorded music is, it contains a much richer spectrum of vibrations and harmonics.BENEFITS OBSERVEDPHYSICAL
Increases endorphins to reduce stress and pain
Stabilizes heart rate, respiration and blood pressure
Increases blood oxygen saturation
Relaxes the body and lowers cortisol
Instills relaxation and sleepMENTAL
Provides relief from anxiety and depression
Offers respite from stress and overwhelming thoughts
Relieves mental tension of the pre-op patient
Aids mental focus of dementia and Alzheimer patients
Improves memory and concentration
Instills a sense of hopeEMOTIONAL
Provides a safe place
Elevates mood
Reduces restlessness
Builds a bridge of support between patients and their loved onesSPIRITUAL
Reminds the listener that they are not alone
Opens an opportunity for prayer or meditation
Gently encourages process of inner healing
For Information Contact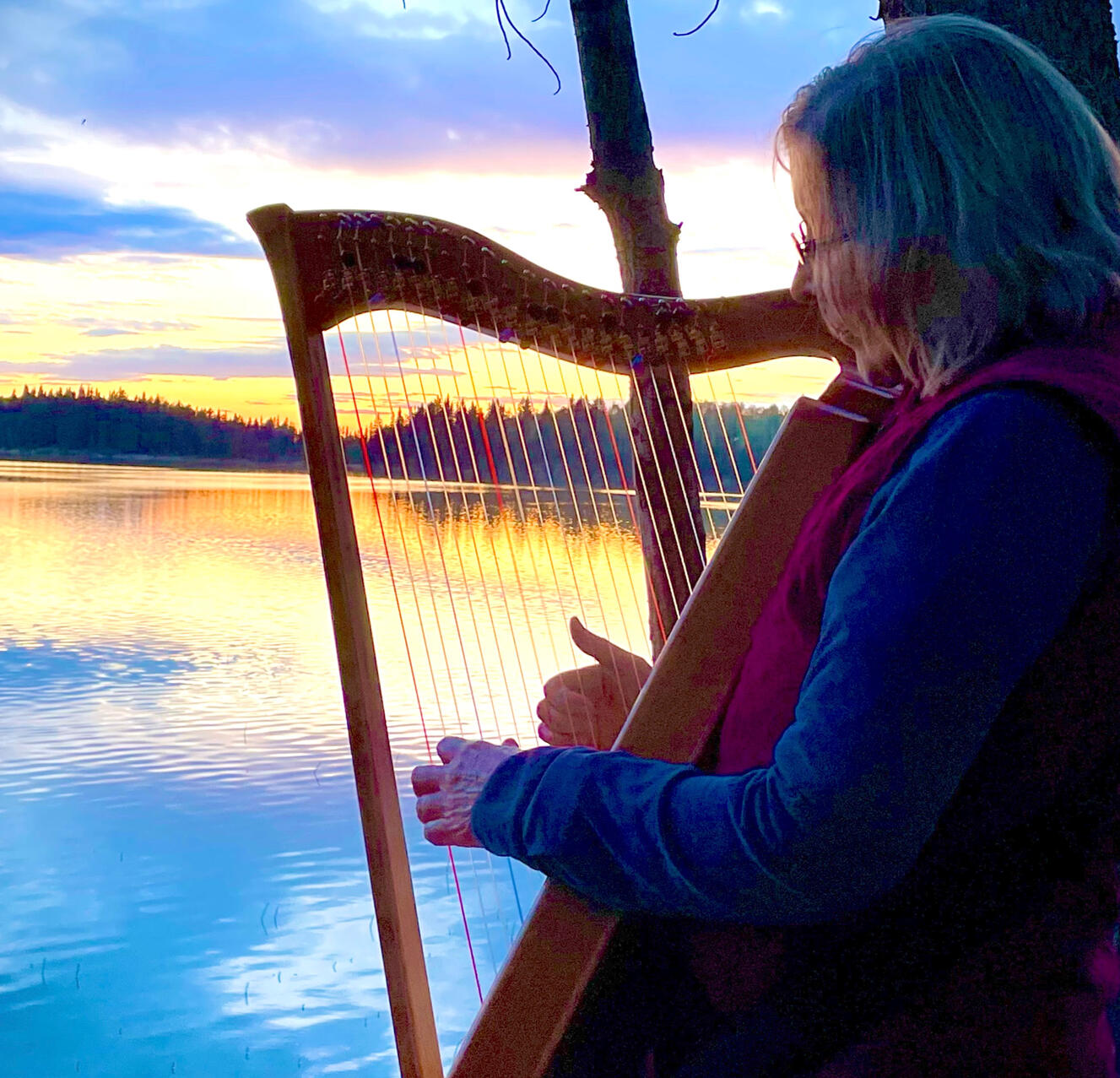 Elly offers in-person and virtual therapeutic harp sessions at your convenience.Contact Elly for prices.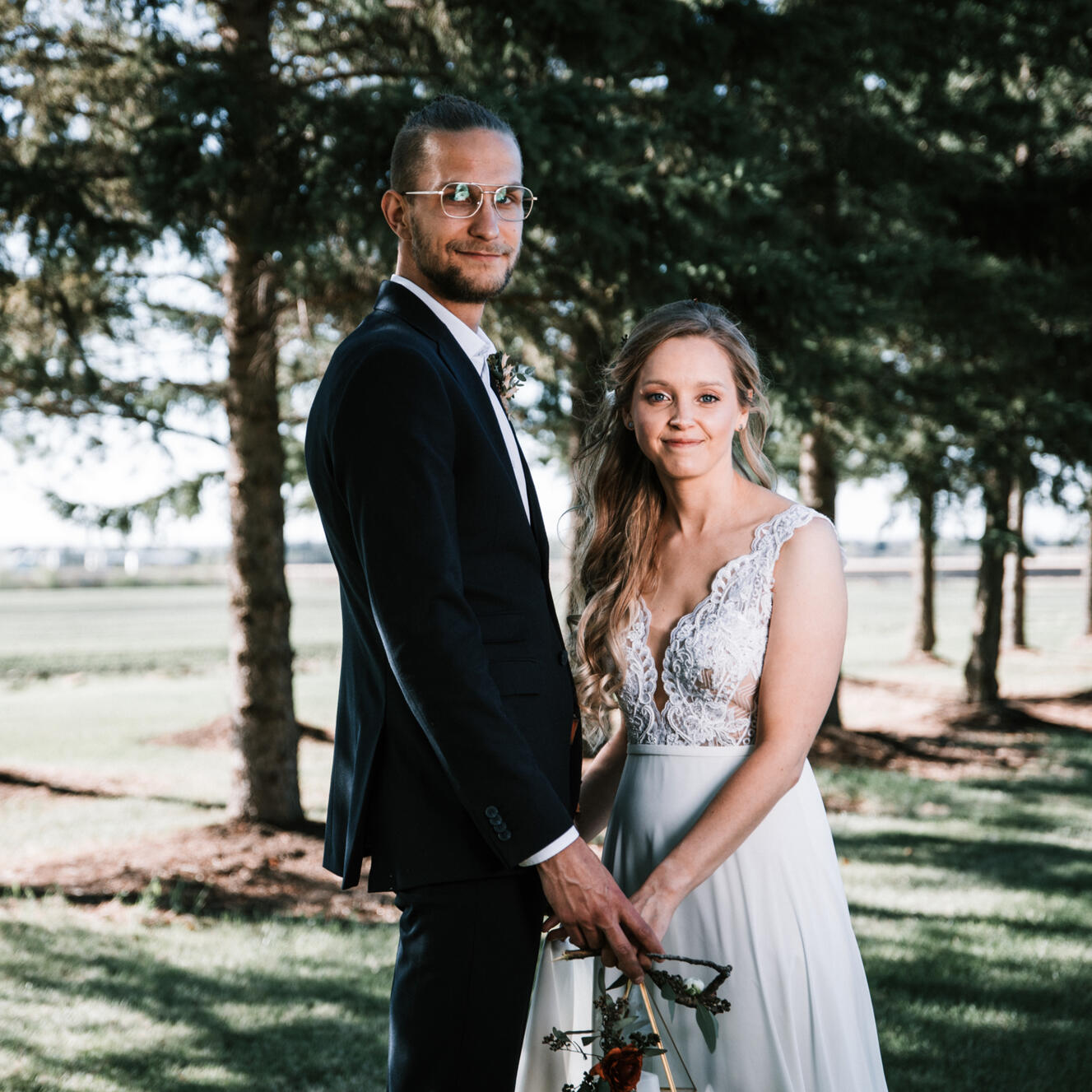 Weddings
Elly would love to talk with you and learn how she can add a special touch to your event!
"So many people commented at how special it was that we had someone playing the harp at our wedding. It added elegance, peace and serenity to our special day."
Marc & Laura
Contact Elly for prices.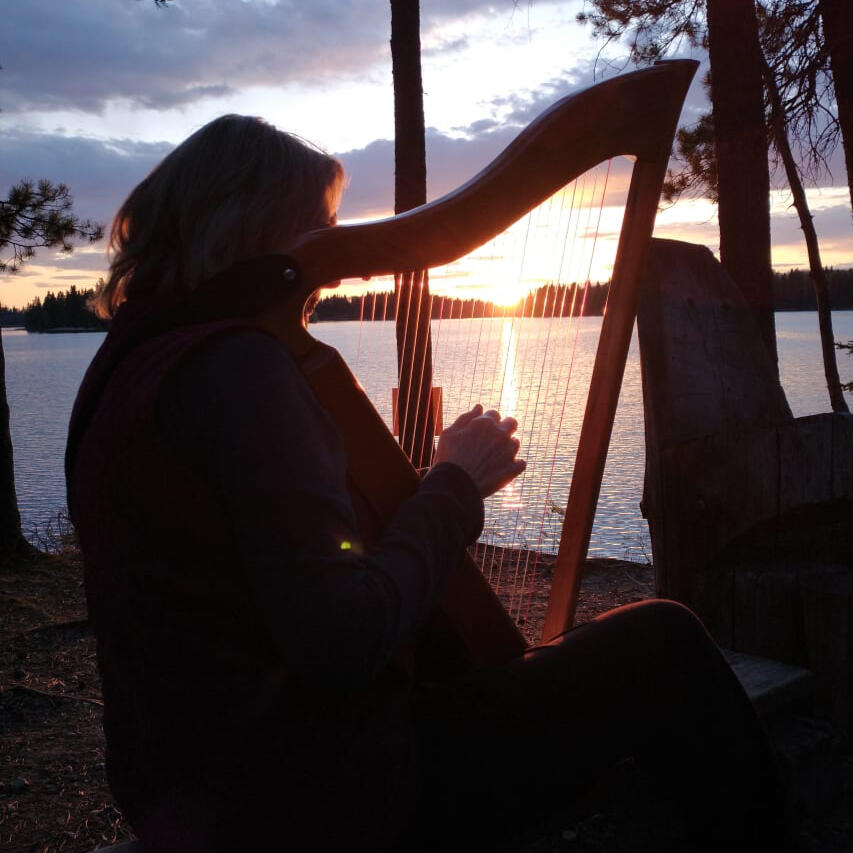 Celebration of Life
The music of the harp can be a soothing and warm embrace in the face of the loss of a loved one. As chaplain, Elly is not a stranger to walking alongside grieving families as they process their loss.What to Expect:
Elly will work with you to determine how and when you would like her to play.
Examples of ways you can use her services:
A harp can accompany family members and guests as they arrive.
Background music during visitation or post-service reception music.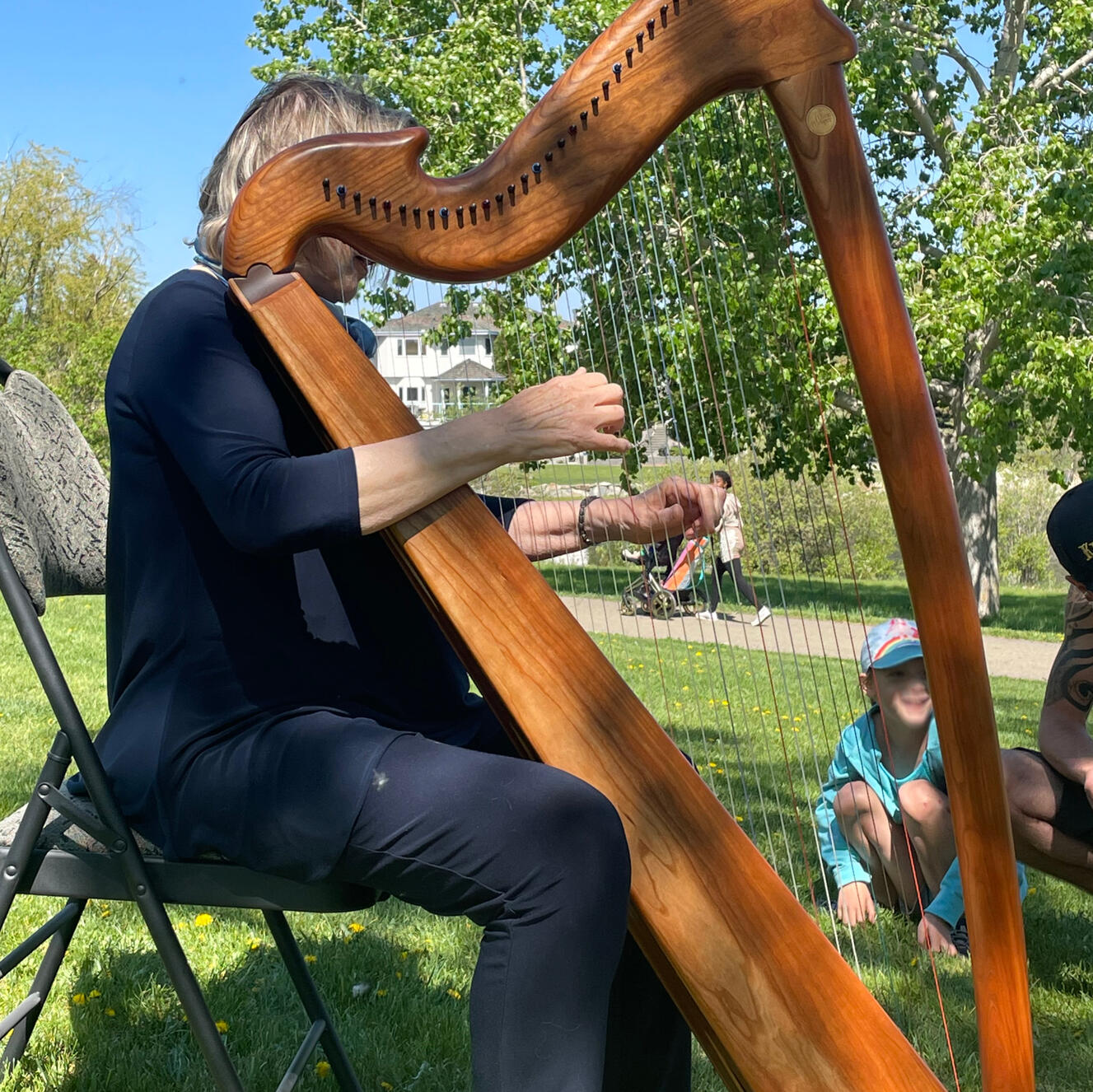 Harp Intro lessons
Have you always dreamed of learning the harp? With Elly's patient and warm teaching you can gain confidence and learn to play the harp.What to expect:
Elly can do lessons online or with an additional travel fee she can come to you. This is a great option for people who cannot travel and would like to benefit from personal one-on-one training.
Leave a message if you like.
"Elly's playing was beautiful; calming, relaxing and restful. I felt prepared to face any challenge that might come once Elly had finished playing." Kate
"Very meaningful and therapeutic on the wedding anniversary of my late husband's passing." Rose
"The session was beyond my expectations! It was very meaningful and had a lovely impact to create such softness and drop me down several notches after my full and busy week. The music selection was exactly apropos and very beautiful … went straight to my heart!" Lisa
"The therapeutic harp exceeded my expectations. I experienced a beginning time of peaceful relaxation, was moved into an emotional reflective state, and then was brought back to a peaceful state. I would frame the experience as a healing time." Wendy
"Elly's gentle persona and striking musical ability was soothing and produced such a peaceful atmosphere. I felt that the environment was safe and the music brought relief to my overwhelmed soul. Elly has a natural ability to bring calmness with her words and the music she played during our session was appropriately serene. She is a natural comforter and she has a sense of what I needed without me expressing it." Tracey
"Music was being played to me while I was in a depressed condition due to the news, the music was uplifting and a blessing. Lifting me up from a dark place. Connected us with goodness and beauty. It was elevating." Sally
"It was a very wonderful experience, gentle and restorative." Colleen
"I found the time was very restful and peaceful. Her music choices were very calming and soothing, and I found my shoulders, which had been very tense, were very relaxed by the end. It was absolutely wonderful!" Lynn, Cancer patient
"It was very relaxing. I physically felt my breathing slow and my mind relax." Gail
"Elly has a beautiful way of making one comfortable. I relaxed into the music, dropped in and out of sleep, and felt truly renewed." Jean
"My impression was such care, creating a nurturing open space with gentle soothing healing pretty sound that brought such tenderness to my day. Was very beautiful with such sweetness and compassion." Lisa
"Elly was able to bring a relaxed atmosphere into Jack and Lee's living space. It was a blessing and truly appreciated." Linda
"I asked Elly to play for my youth. Elly played non-stop until everyone had a session. The girls enjoyed it so much, that at the end of the night, all of them went in for the last 10 minutes. It was amazing to see 11 girls completely quiet & when I went in to join, I started crying because the presence of God was so strong, I wanted to fall on my face. I can't wait for my own session." Arlene
"Mom was so happy to have the opportunity to strum the harp with Elly's assistance and direction. A truly transformational experience to see the joy it brought her. Also, sitting back and listening to Elly play for us actually brought tears to my eyes! A very emotionally soothing experience for both Mom and me." Cate